Haier HTF-552DGS6U1 Cube 90 Series Multi Door Fridge Freezer (W 91cm x H 190cm)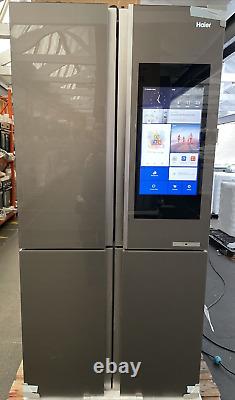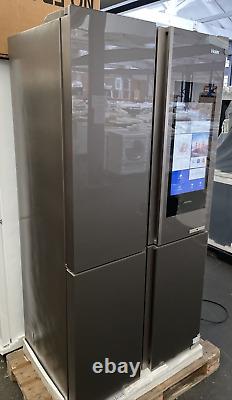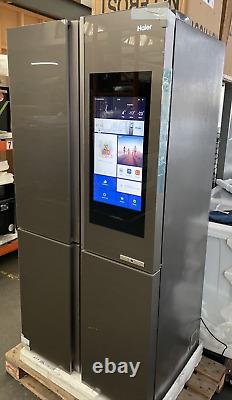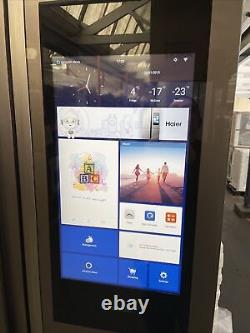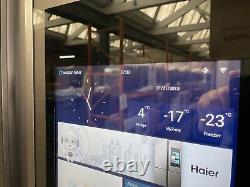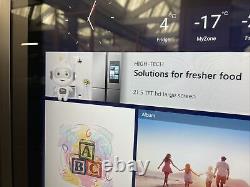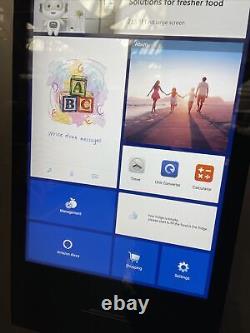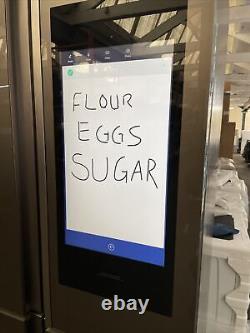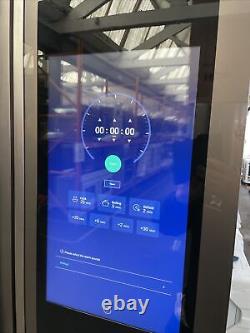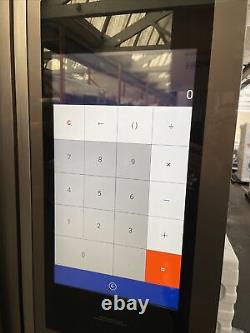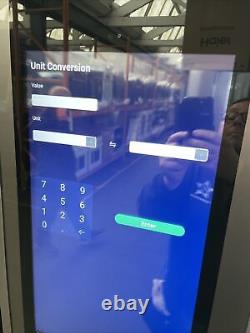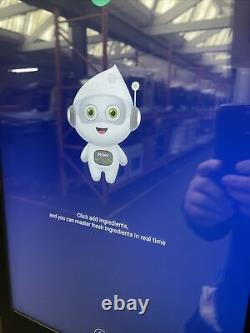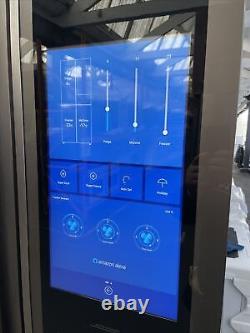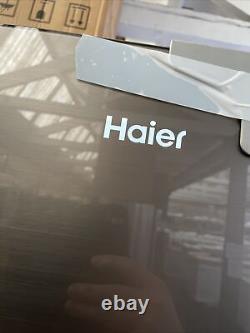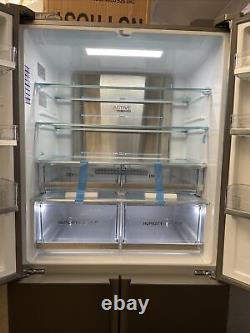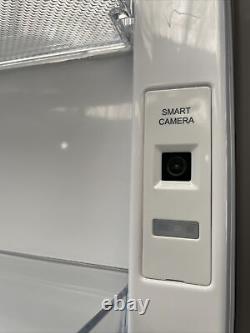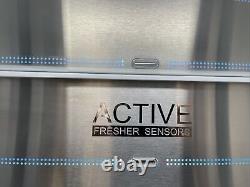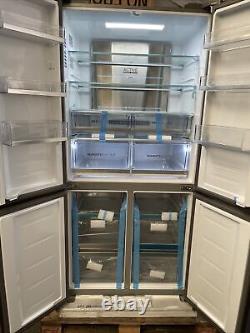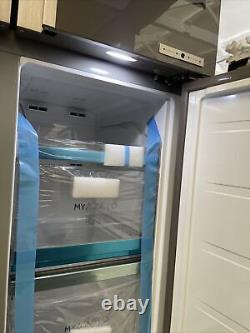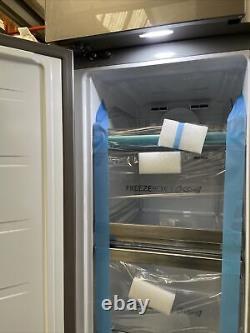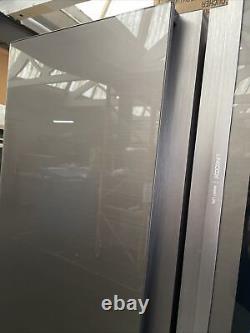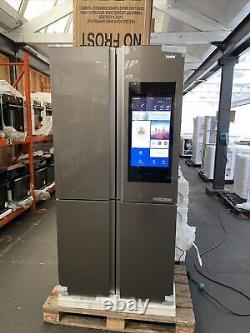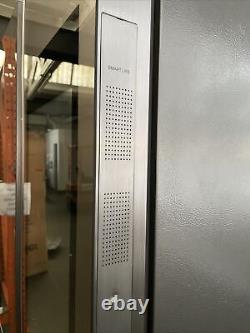 We are a family owned, family run business with over 30 years experience in the UK Electricals market with good old fashioned personal service at the heart of what we stand for. Is in stock in our own warehouse and.
If you have any questions please do not hesitate to ask 01422 893228. Viewing & Inspection available in our 10,000 sq ft warehouse showroom - over 600 units on display - open to both trade and public... Great advice and a friendly warm welcome! Bankfield Works Haley Hill Halifax. BRAND NEW Haier HTF-552DGS6U1'Cube 90 Series' Multi Door Freestanding TOTAL FROST FREE Fridge Freezer (91cm wide x 190cm tall) Tempered Grey Glass Frontage... Total No Frost System, 21.5 LED Interactive Touch Control Screen, Low Noise 39dB operation (Inverter Motor), 4 Door Configuration, LED Floodlighting and Huge 550. Please Note: This item is COLLECTION ONLY from our warehouse showroom in Halifax, West Yorkshire. Multi Door 4 Door Design.
Beautiful Glass Fronted Doors - Brushed Grey finish behind the tempered glass - simply stunning! Even the'Haier' logo on the fridge door is backlit LED - looks very cool! Total FROST FREE System - never ices up in the Freezer or the Fridge area. Intelligent Active Fresh Sensors throughout the fridge area - multi air flow system - keeps food at the optimum storage temperature. T-ABT - anti bacterial treatment - an ultra violet light in the fridge area eliminates 99.9% of bacteria - helps eliminate bacteria, keep food fresher for longer and prevents cross contamination of food odours between foods.
Huge 375 Litre fridge (net usable space). 2 x'Humidity Zones' - 2 large telescopic drawers that are superb for storing fruits, vegetables and salads. 2 x'Dry Zones' - twin slimmer drawers in the fridge area great fur using as a'Chiller Zone' for storing meat, butter & chocolate (and cooling drinks quickly). 21.5 Large Touch Control LED Screen - fully interactive screen. Online recipes available via the interactive screen and even a complete digital food management system. Touch Control Screen log - write shopping lists on the screen and leave messages for each other. Camera built in to the screen - take photos and even leave a video message for each other. Motion Sensor - can be set to light up the LED Screen if you walk past - helps you check your fridge freezer regularly. Temperature readouts for the fridge and freezer area - touch controls on the screen.
Super Cool & Super Freeze features. Fuzzy Logic' Auto Set option - takes over the settings of the fridge and freezer and works it all out for you by setting the optimum temperatures throughout by sensing the ambient temperature in your kitchen - very clever! Holiday mode setting for when you are away for a period of time.
Fridge area never ices up. 4 Full Size glass safety shelves with including the shelf above the salad bin. Powerful, bright LED Lighting - the fridge area lights up providing cool, bright white lighting that illuminates every area of the fridge - stunningly beautiful to look at!
3 level fridge door storage area on each door - Extra deep, for milk and drinks. Door Open Indicator Alarm - audio and visual - lets you know if any of the doors have been left open. My Zone' - The bottom right hand freezer section can also be set to be used as a fridge if required - your choice for your zone - very clever! 2 Individual doors to access the freezer area.
4 x freezer drawers that pull out. 2 x easy access open freezer areas just above the freezer drawers.
Ice making box/storage supplied as standard. 175 Litre Freezer capacity (when you use the right hand section as a freezer). Super Freeze Function for when you put the shopping away.
20 Hours Power Cut Safe feature for the freezer section. Up to 15kg Freezing Capacity in 24 hours. Energy Consumption 1.15kwh/day (420kwh/year).
Inverter Compressor motor for quiet, energy efficient performance. Low Noise operation - only 39db - great for open plan kitchens. Unit Size: H 1900mm x W 908mm x D 700mm. What does Graded'New Other' mean - Haier?
Our appliances are supplied direct from Haier (we are a fully authorised distributor) and have been classed as'graded' for a number of reasons. Graded products are classed as graded as they may have a small blemish or mark due to previous packaging damage caused by warehousing, storage or distribution issues. We open and inspect each item for any marks or blemishes before we dispatch an item. We are here to help!