Haier HETR3619FWMG F Rated 345L 3 Door Fridge Freezer, Platinum Inox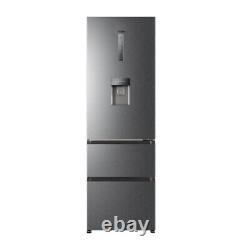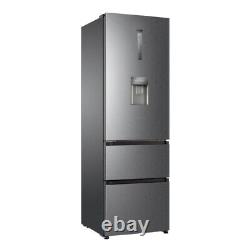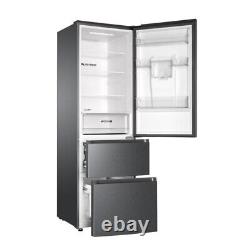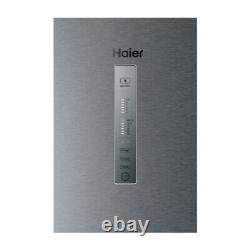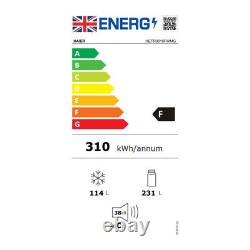 At 60cm wide, Haier's Three Doors 60 refrigerators boast an impressively engineered freezer drawer system that not only allows for a more efficient use of space for your frozen goods, it also ensures quick access to the entire freezer, saving up to 60% more energy compared to similar bottom mounted fridge-freezers. The Fresher Techs®, meanwhile, are constantly adjusting conditions to ensure the quality of your food is preserved. Haier's 3D 60 Series 3 refrigerators guarantees the perfect preservation of your food thanks to specialised zones that manage temperature and/or humidity to preserve your food for longer. See things more clearly, with LED interior lighting Bright LED lighting makes viewing the contents of both your refrigerator and freezer easier compared to regular interior fridge lights. And while the stunning LEDs in Haier's refrigerators consume less energy than conventional lighting, they're also built to be far more durable. F Class Choosing Haier's F Class Refrigerators means saving energy, improving performance efficiency and respecting the environment.
20% consumption compared to the G Class. Fresh water in an instant The automatic water dispensers provide clean filtered water whenever you want. Cold drinks in an instant! Adjust the compartment's temperature according to your needs MyZone is a result of Haier's dedication to continual improvement, constant innovation and always exceeding our customers' expectations. It allows you to adjust the temperature within the compartment quickly and easily depending on your storage needs at the time.
With a simple touch, just choose the temperature according to your requirements.