Fridge Freezer Liebherr XRFbs5295 Freestanding Black Steel Side By Side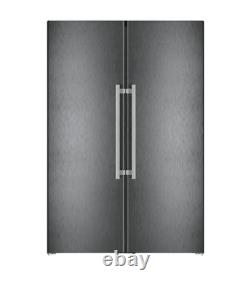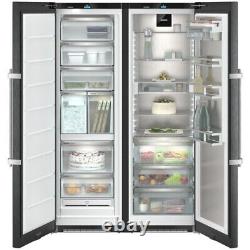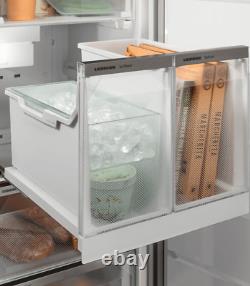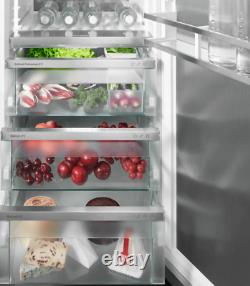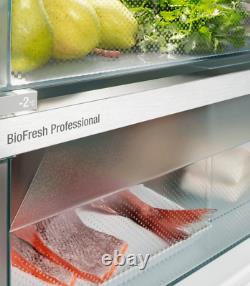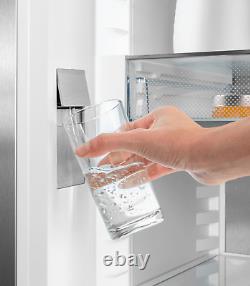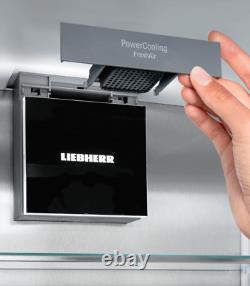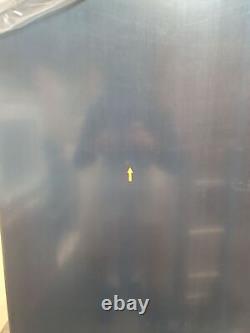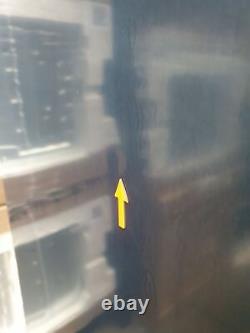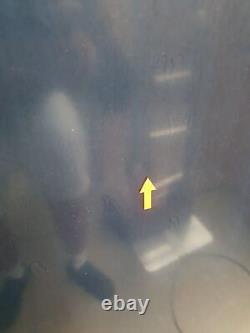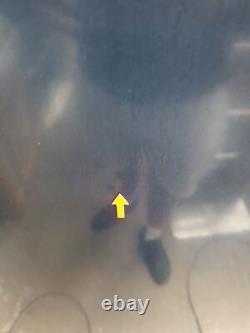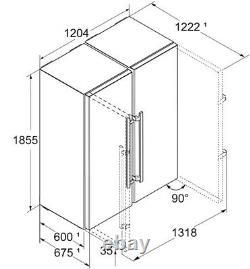 WE DELIVER ALL OF OUR OWN PRODUCTS. Fridge - This is a brand new graded item which has a very small hard to see dent on the LEFT SIDE OF THE MACHINE, when the 2 machines are joined this will not be seen.
Liebherr Peak XRFBS5295 (XRFbs 5295) 665L Black Steel No Frost Freestanding Side by Side Fridge Freezer with Ice Maker. This Model comes in two parts: SRBbsd529i / SFNbsd529i.
Bio Fresh with Hydro Breeze. Do you want to cool fruit and vegetables like professionals?
You'll be inspired by Hydro Breeze. The cold mist combined with a temperature in the safe of around 0 °C gives food that extra a boost for longer shelf life. And it creates a genuine visual wow effect.
Hydro Breeze is activated every 90 minutes for 4 seconds and for 8 seconds when the door is opened. Liebherr's No Frost appliances provide expert refrigeration technology to ensure long-term freshness.
The food is frozen with chilled recirculating air, and any humidity is expelled. As a result, the freezer is always free of ice, and food no longer frosts over. NoFrost convenience makes defrosting a thing of the past. Ice Maker with fixed water connection.
The plumbed-in Ice Maker automatically keeps you topped up with the finest quality ice cubes so that you are prepared for every occasion. The integrated SoftSystem mechanism cushions door closure even when the door shelves are fully stocked; it ensures gentle closing and prevents bottles, jars and packets or food from falling out of the door. A source of fresh, cool drinking water in your kitchen. InfinitySpring sounds like something from a fairy tale. The water dispenser enables drip-free water dispensing and provides fresh, cold water.
Simply press the panel with the carafe or glass, and enjoy the water. This enables you to save on purchasing bottles of water and to live more sustainably. 1.3 A 264.6 W. 2,4 TFT colour display, Touch & Swipe display. Number of regulated refrigeration circuits.
Adjustable on appliance and via app. 15 °C to -28 °C. Freezing capacity in 24 hours according to GS. 18.00 kg / 24h. Of drawers in freezer compartment.
Of which on telescopic rails. Drawers closed on all sides with transparent front. Drawer pull-out system, freezer compartment.
0.8 kg / 24h. Number of ice cube trays. Number of cold storage accumulators.
Storage time in case of fault according to GS. Material of adjustable shelves in the freezer compartment. 185.5 / 59.7 / 67.5 cm. Height / Width / Depth (with packaging). 1,927.0 / 615.0 / 751.0 mm. Freestanding fridge with BioFresh Professional. Fridge compartment & BioFresh safe. Adjustable temperature range, refrigerator compartment. +3 °C to +9 °C. BioFresh with HydroBreeze / Fruit & Vegetable safe / Meat & Dairy safe.
Interior light of BioFresh safe. Pull-out system drawer, refrigerator compartment. Fully-extendible telescopic rails with self-closing mechanism and soft stop mechanism. Number of storage shelves, refrigerator compartment. Water dispenser in the interior.
Glass with stainless steel trim. Storage shelf material, refrigerator compartment. 1,927.0 / 615.0 / 767.0 mm.