Fridge Freezer Liebherr CNDMY5223 Orange Freestanding Frost Free 185cm 330L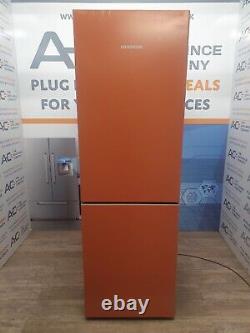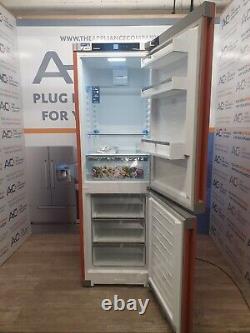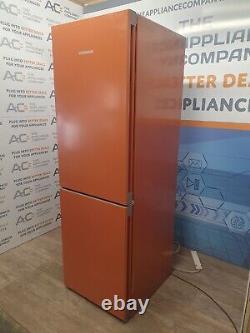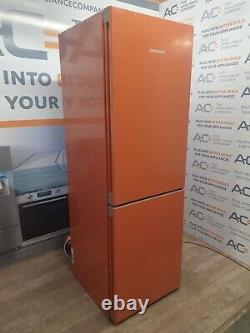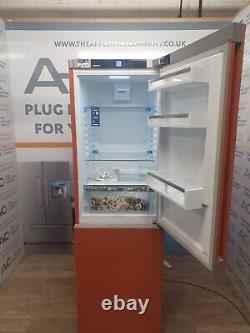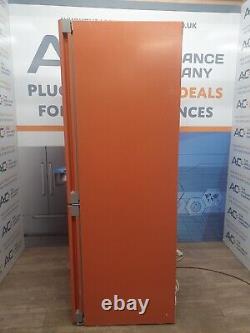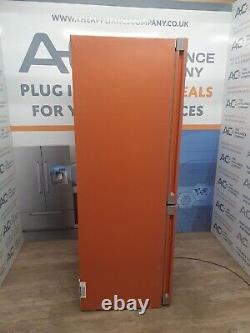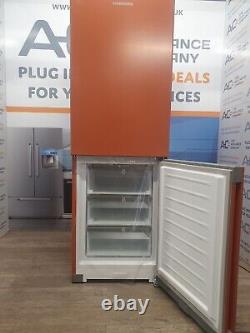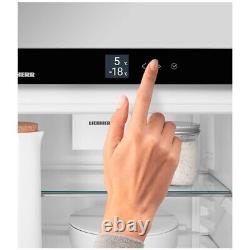 This is a brand new boxed item that has a unique orange colour. When you open your freezer, you want to see frozen food - and certainly not ice and frost. NoFrost protects the freezer compartment from unwanted icing, which consumes a lot of energy and can be expensive. The guarantee of market freshness in the home is our EasyFresh-Safe.
Whether it's unpackaged vegetables or fruit, this ensures optimal storage for everything. Thanks to the air-tight closure, the food causes the humidity in the safe to rise. This keeps the food fresh for a long time. DuoCooling uses two completely separate refrigeration circuits to ensure no air is exchanged between the fridge and freezer compartments.
The food neither dries out nor is odour transferred. This means throwing less away, shopping less often, but saving more and greater enjoyment.
Fingertip control: the touch display enables easy and intuitive operation of your Liebherr. All functions are clearly arranged on the display. By gently tapping a finger, for example, you can easily select the functions or check the current temperature of your refrigerator. Simple, classic, high-quality: With its shiny white-painted surface, the Liebherr fits particularly well into its surroundings and transcends fashion and trends, remaining timeless, beautiful and functional.
The white surface is robust and easy to clean, keeping your Liebherr looking as good as the day you got it, even years later. Whether it's a summer day or a party: Thanks to EasyTwist Ice, you can prepare a supply of ice cubes quickly and easily - without the need for a fixed water connection. Simply fill the tank with water, let it freeze and then release the finished ice cubes with a simple twist - and you're ready to serve cool drinks. The EasyTwist Ice is easy to clean and ensures hygienic ice cube production at all times. Combined fridge-freezers with EasyFresh and NoFrost.
1.4 A 183 W. Monochrome LC display, touch display. Number of regulated refrigeration circuits. Adjustable on appliance and via app.
Adjustable temperature range, refrigerator compartment. +2 °C to +9 °C. Pull-out system drawer, refrigerator compartment. Number of storage shelves, refrigerator compartment.
15 °C to -26 °C. Freezing capacity in 24 hours according to GS. Of drawers in freezer compartment. Of which on telescopic rails.
Drawers closed on all sides with transparent front. Drawer pull-out system, freezer compartment.
Number of glass shelves, 4-star freezer compartment. Number of ice cube trays. Number of cold storage accumulators.
Storage time in case of fault according to GS. Storage shelf material, refrigerator compartment. Material of adjustable shelves in the freezer compartment. Recessed grip (both sides, vertical, continuous). 185.5 / 59.7 / 67.5 cm.
Height / Width / Depth (with packaging). 1,927.0 / 615.0 / 767.0 mm.