65L Freestanding Fridge Freezer Camper Refrigerator Reversible Door 12v 24v 240v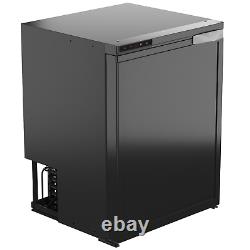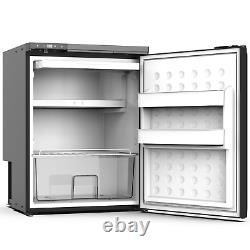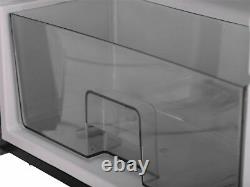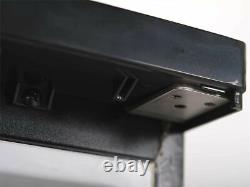 65L FRIDGE FREEZER WITH REVERSIBLE DOOR (AVAILABLE IN BLACK OR SILVER). Cool Mate 65 litre 12/24V compact refrigerator offers excellent cooling performance with its advanced compressor technology keeping your food fresh with super low energy consumption during your entire journey. Cool Mate works well with your battery during off-grid and with the interior design it maximizes the storage flexibility. · Combination refrigerator / freezer or solo refrigerator / freezer or solo refrigerator. · Digital display control panel.
· Changeable door left hand or right hand. · Door latch to ensure its kept closed during movement. · Ice cube tray included. · Removable door bins for easy cleaning. · Great performance with optimized power consumption. · Stackable design for large capacity demand doubling your space. · Easy kitchen cabinet installation.
· 2 mode options, choose HH mode for fast cooling or choose EE mode for energy saving mode. POWER SUPPLY: 12/24V DC 100-240V AC. REATED CURRENT: DC 5.0A/2.5A AC 1.2A-0.5A. DIMENSIONS: 470mm Wide x 431mm Deep x 630mm High.
NET WEIGHT: 19.06kgs / 42.02lbs. GROSS WEIGHT: 21.21kgs / 46.76lbs.
FRIDGE FREEZER: 0.8°C / 3246°F -12-20 / 10-4°F. COLOUR OPTIONS: Available in All black or Black with Brushed Silver Door. Also available with external frame for a flush finish if required (Option Costs Extra), can be connected to 240v mains. We aim to provide our customers with the highest quality of products at the best prices. We specialise in a wide range of vehicle accessories such as car cover, seat covers, camper windows, roof vents, camper lining, plywood kits and much more. Have a look through our wide range of products, we definitely have something of interest for everyone. All orders will be processed within 24 hr except on weekends and national holidays. Orders to Isle of Wight, Isle of Man, Scottish Highlands and Northern Ireland may incur an additional surcharge depending on the item. Any genuinely faulty goods will be replaced, however we must be notified of any faulty goods upon receipt of the item. Please Note: Ply lining kits are made to order and have a lead time of 7-14 days. Please note your item will not be sent out until funds have cleared and showing into our account for transfers and cheques.